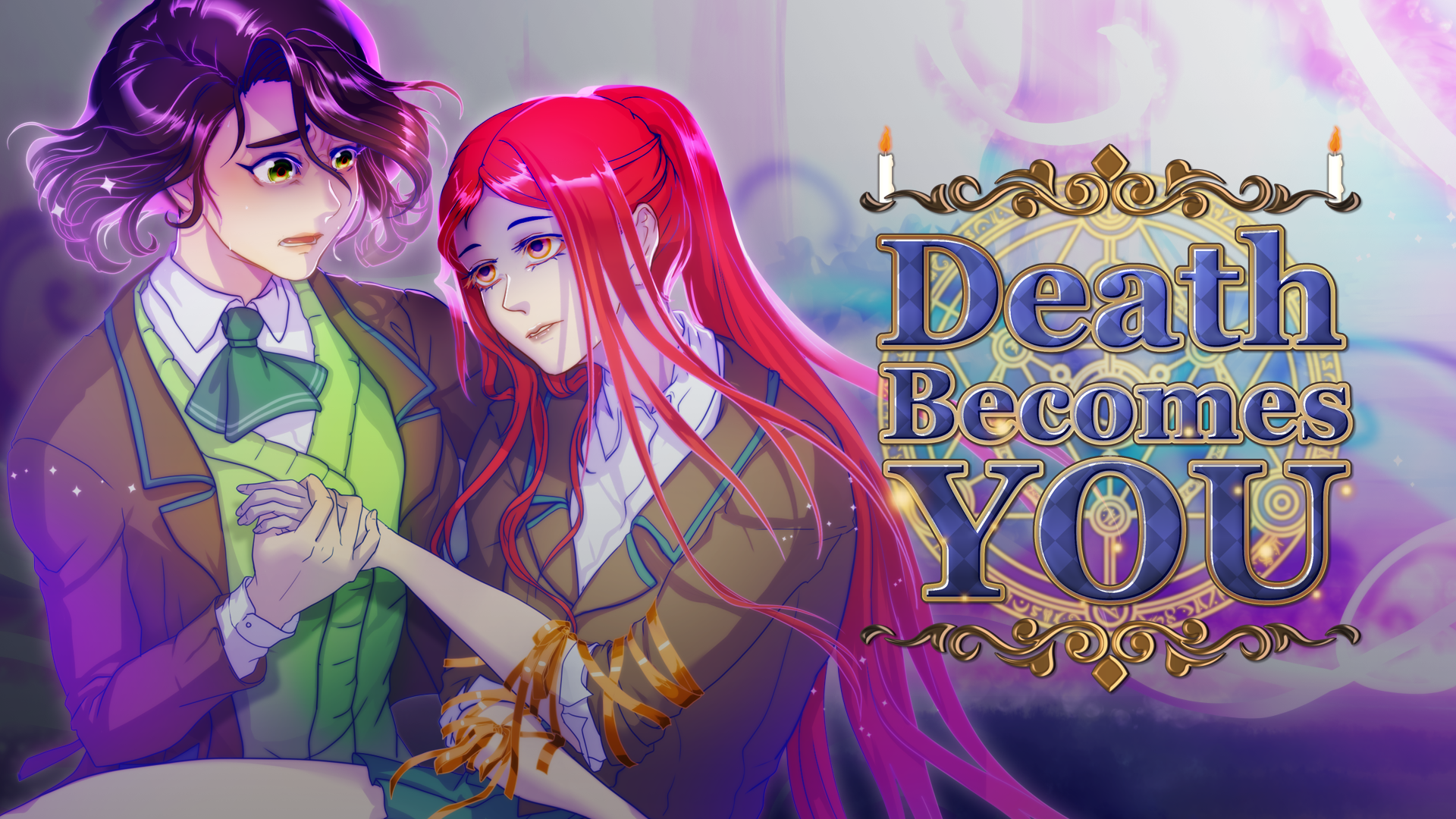 Death Becomes You - Mystery Visual Novel
A downloadable game for Windows, macOS, and Linux
Purchases through Itch.io will also provide a Steam key! Navigate to the purchase page and hit Request Key.
Content Warning: This game contains dark themes such as death, murder, blood, and emotional manipulation. Some of the illustrations contain blood, but there are no on-screen depictions of death/someone dying/being injured.
Some suggestive themes are mentioned, in the context of a fictional work existing in-game, and not pertaining to characters in-game. None are depicted on-screen.
Overview
Death Becomes You is a murder mystery visual novel set in a magical university.

Who murdered your best friend?! You find 4 suspicious students at the scene. As all of them turn on you and accuse you of the murder, how can you find the truth and prove your innocence?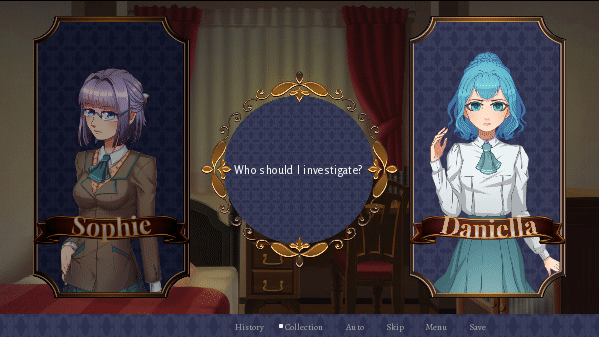 Untangle the reasons behind Lyra's death by building friendships with 4 of your fellow magic students.
Choose who to investigate in the 4 routes of the story to untangle the dark secrets and relationships between your fellow magic university students. Who had the motivation to kill Lyra? Or did Lyra have secrets that she was hiding?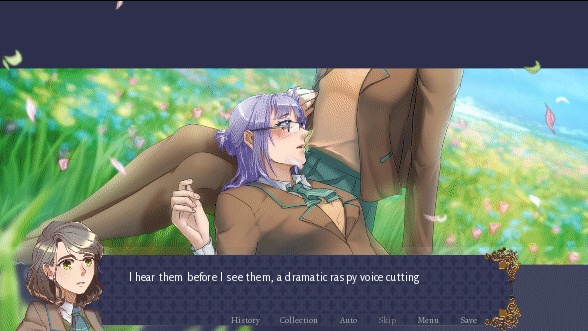 Features
Replayability - multiple routes to unlock more and more of the truth.
Characters with complicated motives and interpersonal history.
4 character routes, and 10+ endings (mostly bad ends). ~77,000 words
Chamber Ensemble Original Soundtrack composed by Jeffrey Clements
| | |
| --- | --- |
| Status | Released |
| Platforms | Windows, macOS, Linux |
| Rating | |
| Author | Quill Game Studios |
| Genre | Visual Novel, Adventure, Interactive Fiction |
| Tags | Anime, Fantasy, Female Protagonist, LGBT, Mystery, Narrative, Yuri |
| Links | Steam |
Purchase
In order to download this game you must purchase it at or above the minimum price of $8.99 USD. Your purchase comes with a Steam key. You will get access to the following files:
Death Becomes You (Windows & Linux)
847 MB
Death Becomes You (Mac)
812 MB
Download demo
Comments
Log in with itch.io to leave a comment.
Enjoyable, emotional mystery where nothing is simple. Kudos!
Coming from the studio behind Summer with Shiba Inu, this sure was a surprising treat for most of us. If I had to sum up this VN, it's beautiful. I can sense the dedication of everyone who is working on this. The story was really well written. There were some twists here and there, and it's really hard to predict. Death Becomes You managed to engage me like never before as it successfully portrayed the tension and emotion of each character in any scene, making me feel as if I was on a roller coaster, wondering where all this would lead to.
Thank you so much for playing and for leaving your thoughts! Glad to hear about your experience and that you enjoyed it!!
Really enjoyed this game -- was confused for a bit but managed to figure out how to get the main endings and CGs c:
One question -- I've gotten most endings (9/13) -- is there anything that unlocks after all 13?
Thank you for playing!
Here is a walkthrough, in case you're missing any:
https://steamcommunity.com/sharedfiles/filedetails/?id=2650602180
If you've unlocked all 13 and seen all CGs, that's pretty much the full content of the game. It's possible to get the [spoiler] different starting scene after you unlocked enough endings, but 13/13 isn't a requirement.

I'm only a little bit in, haven't even gotten the achievement for running into everybody yet, but wow it's like every little thing I learn about Lyra (even maybe especially from MC who loves her) is hitting me over the head with red flags. I'm certainly getting some kind of idea about her...
Hello Sarah1281, thank you for playing!
You are totally correct there - look forward to seeing what you think as things pan out, as you find out more and more about her and the main character!
If there a +18, I will buy the game and even donate u ❤️🖤, but seems amazing !!
Thank you for taking a look at our page